LENT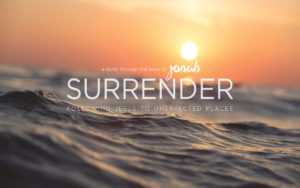 Many of us are familiar with the story about Jonah being swallowed by a whale.
But what if it's more than a children's story about a resistant prophet and a big fish? What if it's about Jesus? What if it's about you and me following Jesus to unexpected and even uncomfortable places, experiencing God's grace and mercy in a way that opens our eyes to a bigger, better picture of life?
Join us as we allow God's redemptive work to swallow us whole and surrender our souls not just for some hoped-for future, but for a present reality we experience with Christ, here and now.
Sunday, March 12
"Following God to Uncomfortable Places"
Sunday, March 19
"Experiencing God's Grace"
Sunday, March 26
"Experiencing God's Mercy"
Sunday, April 2
"Mission: Resurrection"
HOLY WEEK
Palm Sunday (April 9)
"Heart Transplant" @ 9:30am
Good Friday (April 14)
Open Sanctuary for prayer and reflection @ 12pm-3pm
Worship & Communion @ 7pm
"The Cross of Christ"
Resurrection Sunday (April 16)
Sunrise Worship @ 6:00am
brunch to follow
Easter Worship @ 9:30am
"I AM the Resurrection and the Life"
EASTER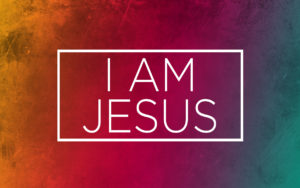 Believers and skeptics alike wrestle with a question that Jesus himself asked, "Who do you say I am?" Yet understanding the true identity and nature of God is the greatest spiritual need in the world today.
Who is this Jesus? Join us as we explore Jesus' seven "I Am" statements in the Gospel of John. Together they paint a profound picture of who he is and what he came to do, in his own words.
Sunday, April 23
"I AM the Bread of Life"
Sunday, April 30
"I AM the Door of the Sheep"
Sunday, May 7
"I AM the True Vine"

Sunday, May 14
"I AM the Good Shepherd"
Sunday, May 21
"I AM the Light of the World"
Sunday, May 28
"I AM the Way, the Truth, and the Life"