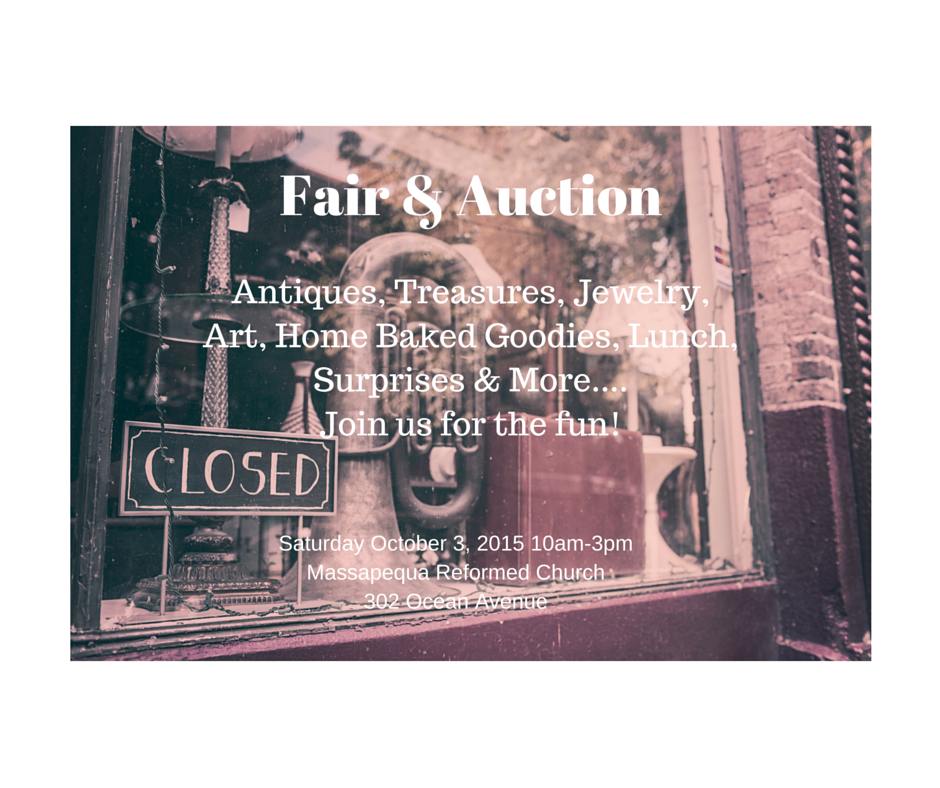 October 3rd is coming soon! Let's show our commitment by participating in this year's Fair & Auction. Many volunteers are needed. The Fair & Auction is a great time of fellowship, community bonding, and an opportunity to make new and lasting friendships. As you know, each year the auction has been raised to a new level. This year will be no exception with all of our proceeds going towards mission and outreach projects.
Do you do crafts, knit, crochet, paint, bake, etc? Are you cleaning out your attic or basement? We need your treasures. A big thank you to all those who have already brought in auction items, which enabled us to research, repair and advertise these items properly. The last day we're accepting auction items is Sept 27–drop off in the church library.
Drop off your flea market donations September 28th through October 2nd. Please include a brief description with your cleaned item. See below for suggested flea market items.
We also need donations. Consider donating: cases of soda (diet, regular and Sierra Mist); brown paper/plastic bags; utility bags; 2 liter bottles of 7-Up; coffee and tea (decaf and regular); sweet 'n low (1 box); packets of sugar; and small bottles of water. We would like these items in before September 27th. Stop by the church action table to let us know what you have.